This vacancy is already filled by Bridgewell.
Click here here for our actual vacancies.
Manager Reporting & Consolidation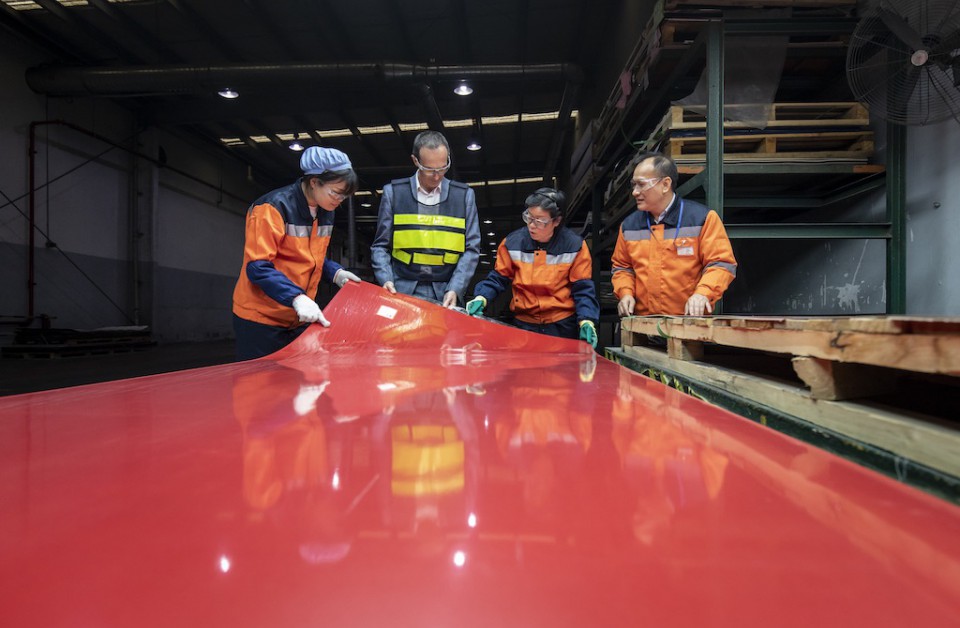 Organisation
Our client is an international holding belonging to an international investment company that pursues long-term growth and value creation through active support of its operating companies and efficient capital allocation. It was founded as a holding company following two acquisitions. Currently it exists of roughly 30 professionals with backgrounds in investing, multinationals and tier-one accounting-, consulting- and law firms.

From its office in 's-Hertogenbosch, our client aims to support its companies in their development to become and stay the reference in their industry so they are still relevant decades from now. The fundamental belief is that this approach benefits all stakeholders, from employees to shareholders and from suppliers to customers. The company has a decentralized governance model working closely with its companies to ensure a good coordination on strategy and synergies.

The companies grouped under the company currently employ around 6.000 employees worldwide and is currently active in two clusters: Energy and Material Technology. To further grow the business, the company pursues an active M&A growth strategy. Initial focus is on expanding the position in the mentioned value chains.
Assignment
The Manager Reporting & Consolidation reports to the Group Financial Reporting Controller and works closely with the financial accountant in the team. The main focus of the role is on group consolidation and encompasses financial control, financial reporting, tax compliance and projects that vary according to developments in the group or changing legislation. Compliance is a key topic, but the role goes beyond compliance. It can be characterized by a high degree of complexity one must thrive on.

Next to a number of in-house entities, the role oversees a portfolio of 13 companies and a total of 80 legal entities. Commercial and operational synergies between the companies are a key part of the strategy, which means there are many inter-company streams involved. Activities are highly international and require the handling of matters under many different jurisdictions. The business portfolio is broad; understanding the numbers means understanding a wide range of dynamics: from production to trade and from rentals to service contracts. On top of this, further growth through M&A is part of the setting.
Professional standards as well as the degree of transparency are high as our clients is part of a quoted company. The Manager Reporting & Consolidation reviews both the quality of the reporting from the companies as well as compliance. The companies have their own reporting teams and the Manager Reporting & Consolidation works closely with the team members to continuously help increase the quality of their work, which then leads to a more efficient consolidation. In general, from this position, the Manager Reporting & Consolidation has a good view on what goes smoothly and what needs attention. Whenever there is an improvement needed, the Manager Reporting & Consolidation ensures the companies understands the issue at hand and takes the required steps to solve it locally.

Perspective
Our client strives for a culture that stimulates people to learn, have an impact and get the most out of people, while jointly aiming to do what is in the best long-term interest of the company. The guiding principle is 'company' first': if we do what is good for the company, we do what is good for all. Next steps could be a either a financial management position in one of the companies or a larger responsibility on a holding level.
Profile
This can be a position for a specialist who would like to transition from a Big-4 audit firm to making an impact in a client-side role without losing the professional work setting.

The ideal background for this role can be described as follows:
Master's degree in economics, Business Administration or Accounting;
NBA registered (and as such a completed RA study or international equivalent);
At least 8 years of relevant experience in an international working environment;
IFRS knowledge is required, fiscal expertise is highly valued;
Well-developed analytical skills: self-propelling and curious, able to prepare structured and crisp hypotheses and analyses using the available data and reports;
Synthesizing skills: able to summarize significant amounts of information and reports into the key messages, in order to be able to communicate to internal and external stakeholders about a topic;
Fluent in English, Dutch preferably;
Excel, Word and PowerPoint native, experience using COGNOS / IBM TM1 and Exact Globe are considered an advantage;
A structured working approach as well as a high degree of accuracy
Contact
This vacancy is already filled by Bridgewell. It is not possible to respond anymore. If you would like to receive additional information or have any questions, please contact the consultant mentioned below.