This finance vacancy is already filled by Bridgewell.
Click here here for our actual finance vacancies.
Business Controller
| | |
| --- | --- |
| Reference | SOO11350 |
| Organisation | Exterion Media |
| Location | Amsterdam |
| Salary / Rate | Euro 70.000 - 85.000 |
---
Organisation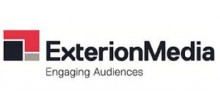 Exterion Media is a leading Out-of-Home advertising company. Its core business is engaging and delivering valuable audiences for advertisers through a variety of formats and environments including transport, billboards, street furniture and retail. Exterion Media is also one of the leaders in digital Out-of-Home advertising.
Assignment
In this position you monitor and support Exterion Media achieving its business objectives, whilst securing the companies policies and procedures amongst which Accounting & Reporting- Investment- and Treasury guidelines.
Responsibilities
Collect, analyse and interpret accounting information and combine this with in order to appraise operating results in terms of profitability, performance against budget, estimate projections and causes of deviation contributing to the operating result;
Prepare management information reports on monthly, quarterly, yearly and ad hoc basis, in order to give clear insights in the realization of the financial budget and root causes for deviation;
Collect and provide information, and act as a sparring partner to Management and Auditors so they have a clear insight and are able to perform their audits effective and efficient;
Provide advise on improvement initiatives, both when asked for as well as on your own initiative;
Lead and coordinate the budget, estimate and long range planning processes;
Perform month-end provision calculations, both for revenue and expenses related items;
Monitor and understand business processes within the accounting and all operational sections, in order to identify and initiate opportunities for improvement within these processes and systems;
Prepare the short and long term cash flow projections and advise management;
Evaluate investment requests and business contracts and provide Management advise;
Participate in bid processes for new franchises and evaluate financial implications;
Replace the financial controller when absent and lead the accounting operation and month-end close process in absence of Financial Controller.
Profile
A completed financial education on at least HBO or academic level in Business Economics and Accounting;
Minimum 5 years experience in a big 4 audit firm;
Minimum 5 years of experience as a Business Controller in a commercial environment;
Excellent communcation skills, critical attitude an accurate view, whilst flexible, persistent, detail oriented and hands-on;
Analytical and a good eye for order, quality and accuracy. Ability to understand the true nature of problems and the ability to translate this into practical solutions whilst ensuring the correctness and completeness of these solutions;
Ability to collect and extract the right information from a variety of sources, by asking the right questions and performing desk research;
Fluent in Dutch and English;
Advanced user of Excel.
---
Deel deze vacature met jouw netwerk
---
Contact
This vacancy is already filled by Bridgewell. It is not possible to respond anymore. If you would like to receive additional information or have any questions, please contact the consultant mentioned below.