This finance vacancy is already filled by Bridgewell.
Click here here for our actual finance vacancies.
Technical Accounting Manager
| | |
| --- | --- |
| Reference | MHS11277 |
| Organisation | AVG Technologies |
| Location | Amsterdam |
| Salary / Rate | Euro 80.000 - 100.000 total package |
---
Organisation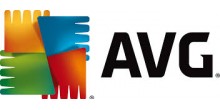 Devices, data, people... They're all connected. The Internet has made the jump from our computers, tablets, and phones into our cars, door locks, and even the things we wear. All of this needs protecting now more than ever. That's why we work hard to provide security software and services for families and businesses alike.
Assignment
Conducts accounting policy and principle related research and provides solutions and advice on reporting, transactional or technical accounting matters;
Drafts accounting position papers, supported by references to applicable guidance under US GAAP and/or IFRS;
Supports external reporting process by reviewing the completeness and accuracy of financial statements, including proactively researching SEC and other authoritative reporting requirements;
Establishes and enforces proper accounting methods, policies and controls. Determines the effects of accounting standard updates (US GAAP and IFRS) and roll-out these accounting updates;
Manages special projects (mergers & acquisitions, significant complex contracts, etc.) from a corporate accounting and structuring accounting perspective;
Coordinates and completes annual external audits of US GAAP and IFRS consolidated financial statements;
Provides recommendations to improve systems and procedures and initiate corrective actions;
Actively participates in theoretical discussions and brainstorming activities, both from a technical and process improvement perspectives;
Other projects as may be assigned. Performs work that is complex and varied in nature requiring some evaluation, originality and ingenuity.
Profile
Masters Degree in Accounting or Finance;
CPA, ACCA, RA or equivalent;
5+ years work experience in public accounting within an audit firm performing audits under US GAAP and/or IFRS. Experience in integrated audits and/or auditing software companies is a plus;
Proven knowledge of accounting principles, practices, standards and regulations in accordance with US GAAP, PCAOB and IFRS;
Excellent written and verbal communication skills in English;
Proficient computer skills on MS Office, especially Word, PowerPoint, Excel;
Ability to understand and explain complex accounting requirements;
Strong business acumen, excellent analytical and creative problem solving skills. (Detail oriented, with the ability to think of creative solutions and then implement them);
Mature personality with a strong backbone, flexible and willing to work hard.
---
Contact
This vacancy is already filled by Bridgewell. It is not possible to respond anymore. If you would like to receive additional information or have any questions, please contact the consultant mentioned below.