This interim job is already filled by Bridgewell.
Click here here for our actual interim jobs.
Senior Controller a.i.
| | |
| --- | --- |
| Reference | SOO11352 |
| Organisation | Vertrouwelijk |
| Location | Noord Nederland |
| Duration | 3 maanden |
| Salary / Rate | Euro 80-90 |
---
Organisation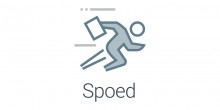 Opdrachtgever van Bridgewell in Noord Nederland.
Assignment
Als controller ben je verantwoordelijk voor de tijdigheid, juistheid, volledigheid en de toegevoegde waarde van de planning- & control cyclus. Tot de P&C behoren de budgetten, mid-term plans, maandrapportages, kwartaalrapportages, jaarrekeningen alsmede tussentijdse (wekelijkse) rapportages. Hieronder valt zowel intern - als extern rapporteren (aandeelhouders, kredietverstrekkers, kredietverzekeraars, belastingdienst).
Profile
HBO/ Academische opleiding richting financiën, RA of RC-titel is een pré;
Ruime ervaring als interim controller;
Ervaring binnen een internationale omgeving is een must;
Ervaring binnen een handelsomgeving is een pre;
Ruime kennis en ervaring met accounting;
Sterke persoonlijkheid, handson, pragmatisch;
Uitstekende kennis van de Engelse taal, Duits is een pré;
Direct inzetbaar en bereid te reizen naar diverse locaties binnen Nederland.
---
Contact
This interim assignment has been recently filled. Applications will no longer be taken into consideration.