This finance vacancy is already filled by Bridgewell.
Click here here for our actual finance vacancies.
Senior Accountant
| | |
| --- | --- |
| Reference | ROR11316 |
| Organisation | Vertrouwelijk |
| Location | Amsterdam |
| Salary / Rate | Max Euro 55.000 |
---
Organisation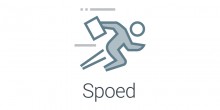 Amsterdamse Vastgoedbeheermaatschappij
Assignment
In deze rol ben je verantwoordelijke voor;
Analyse en rapportage van financiële informatie;
Maand- en kwartaalrapportages;
Communicatie met opdrachtgevers;
Ondersteuning bij aangiftes BTW;
Bewaken van kritische vastgoedbeheerprocessen en deadlines;
Controle op en afrekening van servicekosten;
Uitvoeren en vastleggen van periodieke grootboekaansluitingen.
Profile
Voor deze functie vragen wij;
Een relevante, afgeronde, HBO-opleiding, liefst in een bedrijfseconomische richting, of SPD;
Ervaring met vastgoedprocessen;
Minimaal 5 jaar relevante ervaring;
Accuratesse en een dienstverlenende instelling;
Stressbestendigheid, gewend te werken met deadlines;
Goede kennis van Excel;
Beheersing van Engels in woord en geschrift.
---
Contact
This vacancy is already filled by Bridgewell. It is not possible to respond anymore.