This finance vacancy is already filled by Bridgewell.
Click here here for our actual finance vacancies.
Manager Financial Control
| | |
| --- | --- |
| Reference | ROR11212 |
| Organisation | Kamer van Koophandel |
| Location | Utrecht Area |
| Salary / Rate | Euro 70.000 - 80.000 |
---
Organisation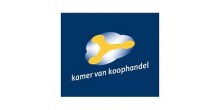 Hoofdkantoor van KvK, Utrecht Centrum
Assignment
Leidinggeven aan een team van 7 FTE's;
Opzetten van nieuwe en initiëren van verbeteringen in financiële systemen en processen;
Teamleden stimuleren om zelfstandig een bijdrage te leveren aan de afdelingsresultaten;
Het Business Control team voorzien van tijdige en betrouwbare financiële (stuur)informatie;
Verzorgen van de jaarrekening en begeleiden van de accountantscontrole;
Intensief samenwerken met de Managers en Controllers.
Profile
Afgeronde RA opleiding is een must;
Minimaal vijf jaar relevante leidinggevende werkervaring;
Team leider in motiverende rol;
Gericht op veranderingen en nieuwe processen;
Ondernemende en klant gerichte instelling;
State of the art kennis van financiële verslaglegging;
Stevige gesprekspartner naar stakeholders toe;
Analytisch sterk, flexibel en resultaatgericht;
Uitstekende mondelinge en schriftelijke vaardigheden.
---
Contact
This vacancy is already filled by Bridgewell. It is not possible to respond anymore.