This finance vacancy is already filled by Bridgewell.
Click here here for our actual finance vacancies.
CFO
| | |
| --- | --- |
| Reference | PVV11317 |
| Organisation | Vertrouwelijk |
| Location | Midden van het land |
| Salary / Rate | Uitstekende arbeidsvoorwaarden |
---
Organisation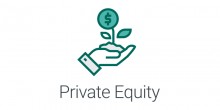 Middelgrote en ondernemende organisatie met een sterke IT en data component. Vooraanstaande positie in haar markt en met de ambitie om dit verder uit te bouwen.
Assignment
Vanuit de financiële en IT discipline is de nieuwe CFO medeverantwoordelijk om de groeistrategie te realiseren, operationeel, tactisch maar ook strategisch. Tevens ben je verantwoordelijk voor de verbetering van de huidige processen van informatieverzameling, verwerking, analyse maar ook de rapportage naar de verschillende stakeholders.
Profile
Opleiding op minimaal WO niveau, bijvoorkeur aangevuld met een postdoctorale opleiding;
Ruime en relevante ervaring in een sterk technologische en data intensieve organisatie;
Minimaal 15 jaar ervaring, waarvan 6 jaar in een eindverantwoordelijke finance rol;
Scherp, analytisch vaardig en ondernemend;
IT savvy;
Communicatief sterk op alle niveau's, goed in stakeholder management;
Drive, energie en resultaatgericht.
---
Contact
This vacancy is already filled by Bridgewell. It is not possible to respond anymore. If you would like to receive additional information or have any questions, please contact the consultant mentioned below.