This finance vacancy is already filled by Bridgewell.
Click here here for our actual finance vacancies.
Business Advisor
| | |
| --- | --- |
| Reference | SOO11327 |
| Organisation | Vertrouwelijk |
| Location | Amsterdam |
| Salary / Rate | Euro 70.000 - 90.000 |
---
Organisation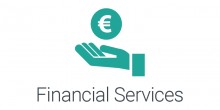 Our client is a global financial institution.
Assignment
You are a member of the Management Information & Advice team (MI&A) within Finance at head-office level. The team consists of 5 Finance professionals, all with their own expertise.
The role of Advisor is very challenging and diverse. You are responsible for a wide range of topics such as coordinating bank-wide processes such as Medium Term Planning, Rolling Forecast, reviewing business-cases, support and advice on FinTechs, as well as many ad-hoc projects throughout the Bank.
The team fulfils a 'lighthouse' function within the Finance domain and plays an important role in providing advice to Management Board Banking, setting financial targets and supporting in strategic direction.

Your job will be to contribute to various processes and strategic projects across the Bank, prepare advice to further optimize financial ambitions and to act as a Finance ambassador towards other functions.
Profile
Required Skills & Experience
A Master degree is required
At least 3 -5 years experience within the Financial Services Industry
All-round knowledge of Finance processes and concepts
Highly developed analytical skills; able to understand complex matters quickly
Excellent communicator: explain complex matters in a simple and efficient way
Excellent networker
Pro-active attitude and takes ownership of responsibilities
Flexible and pragmatic: capable of delivering in a changing environment
Accurate: quality of work should match with high standards of our stakeholder
Willingness to learn, eager and driven
Fluent speaking and writing skills in English
Excellent Excel skills
Excellen Powerpoint skills
---
Contact
This vacancy is already filled by Bridgewell. It is not possible to respond anymore. If you would like to receive additional information or have any questions, please contact the consultant mentioned below.