Deze financiële vacature is onlangs door Bridgewell ingevuld.
Bekijk hier een overzicht van onze actuele financiële vacatures.
Sr. Internal Auditor
| | |
| --- | --- |
| Referentie | DAB11592 |
| Organisatie | Mammoet |
| Locatie | Randstad |
| Salaris / Tarief | Euro 80.000 - 90.000 excl. bonus |
---
Organisatie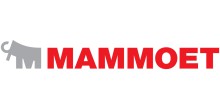 Mammoet is an SHV-owned company which helps clients improve construction efficiencey and optimize the uptime of plants and installations. For that purpose, Mammoet provides solutions for lifting, transporting, installing and decommissioning large and heavy structures.
Mammoet isn't your typical top-down management company, but a place where every individual is empowered to lead by example. Mammoet believes leading is more than playing into individual strengths. It's also about using those talents to play as a team.
Functie
The Global Internal Audit department is primarily responsible for the monitoring of control measures throughout the company. Operational, financial and business audits are all part of your scope. Furthermore, the Audit department performs project reviews on location and looks into other engagements at the request of the Board.
You will be part of a highly motivated audit team, upholding the highest standards. Your expertise, people skills and eagerness will drive the quality of the team even further. Next to that, you will inspire your colleagues and help them grow towards the next level.
Some of your key result areas are:
Add value to the business through innovative recommendations;
Monitor and follow op of important audit findings;
Plan, perform and report on audit engagements;
Align and connect with key stakeholders;
Help the department improve in its use of data analytics;
Perform reviews concerning the quality of self-assessments by the various regions with respect to the Mammoet Business Framework (BSF);
Advise on control that could be eligible for the inclusion in the BSF going forward
Profiel
To succeed in this role, you recognize yourself in the following:
Hands on approach; able to be effective in an international challenging environment;
Strong analytical and problem solving skills;
Proactive and results-oriented;
Ability to lead teams and/or projects;
Excellent in managing relationships with auditees and key stakeholders;
Excellent English communication skills, Dutch language skills are preferred;
Academic education level in Accounting or Economics;
Relevant audit qualification such as RA,CPA,CIA,RE or CISA;
Minimum of 5 years of experience in (leading) and executing financial and/or internal audits;
Relevant experience with international project business is highly preferred.
---
Deel deze vacature met jouw netwerk
---
Contact
Deze vacature is zeer recent ingevuld. Reageren is niet meer mogelijk. Voor meer informatie verzoeken wij u contact op te nemen met de onderstaande consultant.