Deze financiële vacature is onlangs door Bridgewell ingevuld.
Bekijk hier een overzicht van onze actuele financiële vacatures.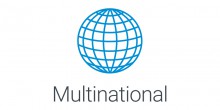 Sr. Compliance Officer
Referentie: LEO11724Locatie: Amsterdam
---
Organisatie
Our client is a rapidly growing multinational corporate services firm.
Functie
You will be taking the lead and act as an example for team members in maintaining and developing compliance awareness within the business teams.
You will provide training and support to the business to continuously enhance awareness and understanding of compliance risks and regulations;
In cooperation with the team you will be performing and ensuring the activities in accordance with the annual Compliance Plan. Furthermore you provide input for the quarterly compliance report for Group Compliance, the bi-annual compliance reports for the Management Team and the ISI report for the Dutch Central Bank;
You will be part of the process of client approval, execute client reviews and report on AML and sanctions for the Business Units you serve;
Together with the Business Unit you ensure a proper preparation for discussing client risks at the Risk Committee and ensure the relevant documentation will be present and complete when accepting a client in the Business Committee;
Within the business team you liaise with the Business Unit Directors Legal & Finance and support them in their first line compliance role;
You will be a coach and mentor for other team members and take a lead role in the further development of the team;
You will have the ability to run change projects across the compliance team.
Profiel
You have a Master's degree, in Business, Law or Finance. Preferably complemented by a certified compliance course/degree;
You gained more than 5 years' experience in a compliance role within the financial services sector. Business experience can be a preference;
We would be looking for resilience and strength of character and the capacity to challenge and influence whilst remaining commercially focused. You can act monitoring – as well as an advising partner to our business;
You have the ability to clearly explain regulatory compliance and compliance risks. You develop sound mitigation strategies and find workable solutions;
You are a team player and contribute actively to the development of other team members.
Contact
Deze vacature is zeer recent ingevuld. Reageren is niet meer mogelijk. Voor meer informatie verzoeken wij u contact op te nemen met de onderstaande consultant.