Senior Principal Finance & Control
| | |
| --- | --- |
| Referentie | DAB11725 |
| Organisatie | Confidential |
| Locatie | Amsterdam area |
| Salaris / Tarief | Confidential |
---
Organisatie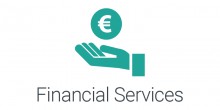 Our client is a leading firm in the financial services industry.
Functie
In this role, you will become part of the global audit team. You will support leadership and understand the key developments in the financial data submissions from locations all over the world and their Finance departments. You will monitor cost developments working on important management information. People cost is the main driver for the organization therefore you will also be responsible for HR related matters.
Be the first point of contact for locations, ensure that the financial reporting process works optimally;
Perform analytical reviews to understand developments based on your knowledge of the local business, check consistency and challenge the locations on their reports;
Maintain a solid control framework towards the entities to ensure conformance with approved budgets.
Maintain a global HR database containing all relevant information pertaining the auditors located worldwide and provide accurate and timely people related management information to various stakeholders.
Profiel
Experience within the financial services sector;
You hold a relevant degree, preferably in the areas of accountancy, business administration or finance and control;
You will bring a global perspective and possess cultural sensitivity;
You have an analytical mind set complemented with a handson approach;
You are highly selfsufficient and responsible.
---
Deel deze vacature met jouw netwerk
---
Contact
Indien u in deze vacature geïnteresseerd bent nodigen wij u uit direct te solliciteren via de knop "Solliciteer" o.v.v. het referentienummer ( DAB11725 ). Voor meer informatie verzoeken wij u contact op te nemen met de onderstaande consultant.