Deze financiële vacature is onlangs door Bridgewell ingevuld.
Bekijk hier een overzicht van onze actuele financiële vacatures.
Risk Manager
| | |
| --- | --- |
| Referentie | DAB11636 |
| Organisatie | Confidential |
| Locatie | Randstad |
| Salaris / Tarief | Euro 100.000 - 125.000 |
---
Organisatie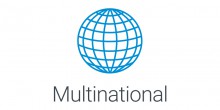 Our client is a well renowned name within its respective sector. Business is executed on a global level.
Functie
Together with senior management, the Risk Manager will work towards identifying risks across many different areas. You will define the risk appetite and support in decision making. Furthermore, you will bring the Risk function to the next professional level in order to add value to long term goals and protected continuity.
Some of your key areas of result are:
Support risk management procedures, work on continuous mitigation by defining and further implementing policies, procedures and internal control;
Identify and report on any deviations from accepted policy or protocols to the Managing Director;
Develop, implement and manage risk models;
Participate in various (international) projects;
Be part of a large international network, support the group's risk professionals, create synergies among different entities.
Profiel
You have an academic degree in Business economics or other relevant direction;
You can think out of the box and provide persuasive and informative presentations;
Responsible, accountable and credible;
Able to provide pragmatic solutions to identified issues;
Big4 experience is a plus;
Customer focused;
Good listening skills;
Knowledge of Internal Control;
Able to effectively communicate with all levels throughout the organization, including the Board of Directors.
---
Deel deze vacature met jouw netwerk
---
Contact
Deze vacature is zeer recent ingevuld. Reageren is niet meer mogelijk. Voor meer informatie verzoeken wij u contact op te nemen met de onderstaande consultant.