Deze financiële vacature is onlangs door Bridgewell ingevuld.
Bekijk hier een overzicht van onze actuele financiële vacatures.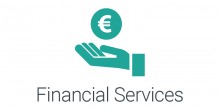 Regulatory Specialist
Referentie: DAB11731Locatie: Amsterdam area
---
Organisatie
Our client is a major player in the Dutch financial services industry.
Functie
Be a first point of contact for external regulators, attend knowledge sessions;
Keep track of (internal) developments, stay in touch with the business, Risk Management and other relevant stakeholders;
Define characteristics for specific products and work closely together with Data Governance;
Provide strategic advice on the implementation of prudential regulation in Risk Management;
Present your advice in a decisive and convincing way.
Profiel
Several years of working experience in a relevant role;
You have a relevant University degree;
You show an interest for the Financial Services industry and its challenges;
You aim to be up to date on changing regulation at all times;
You are able to form your own opinion on complex matters and are not afraid to share this;
You are a strong and enthusiastic team player.
Contact
Deze vacature is zeer recent ingevuld. Reageren is niet meer mogelijk. Voor meer informatie verzoeken wij u contact op te nemen met de onderstaande consultant.