Quantitative Risk Manager
| | |
| --- | --- |
| Referentie | DAB11754 |
| Organisatie | Confidential |
| Locatie | Amsterdam |
| Salaris / Tarief | Competitive package |
---
Organisatie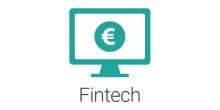 Our client is a highly successful tech based firm in Amsterdam. A state of the art facility and great family culture are among the many strengths this firm has to offer.
Functie
As a Quantitative Risk Manager you advise the business based on your models and tooling. Together with your colleagues you come up with innovative solutions for local markets as well as global projects. You are highly ambitious, able to match the growth of the company. Some of your core tasks will be:
Maintain and develop (market) risk models, providing accurate outcomes to advise your colleagues;
Participate in many risk related projects, both locally and globally;
Play a large part in the development of strategy and new products;
Perform adhoc analysis on large sets of (market) data and position information.
Profiel
Besides your excellent statistical knowledge, you are a strong communicator and enjoy working in a team-oriented family culture. You are just as driven as your new colleagues wanting to make the best of yourself. You have a business oriented mind set and the ability to explain your findings in a clear way. Furthermore, you recognize yourself in the following:
An academic degree in a quantitative or analytical field of study;
3-7 years of relevant working experience;
Experience or knowledge about complex financial products such as derivatives;
Experience with Python is a must have;
You have the ability to interact and persuade at all levels within the organization.
---
Deel deze vacature met jouw netwerk
---
Contact
Indien u in deze vacature geïnteresseerd bent nodigen wij u uit direct te solliciteren via de knop "Solliciteer" o.v.v. het referentienummer ( DAB11754 ). Voor meer informatie verzoeken wij u contact op te nemen met de onderstaande consultant.