Deze financiële vacature is onlangs door Bridgewell ingevuld.
Bekijk hier een overzicht van onze actuele financiële vacatures.
Head of Compliance
| | |
| --- | --- |
| Referentie | DAB11717 |
| Organisatie | Confidential |
| Locatie | Randstad |
| Salaris / Tarief | Euro 110.000 - 130.000 |
---
Organisatie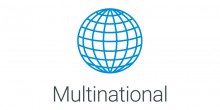 Leading corporate services firm with a global foot print.
Functie
Take a leadership role for regulatory & compliance strategy by providing advice and support to senior management;
Be up to date about evolving regulatory requirements and meet them appropriately;
Be the external representative for various regulators;
Manage and develop a professional team, achieve the next level;
Lead the integrity risk assessments and monitor that compliance risk controls are affective.
Profiel
Senior professional with a deep understanding of current international regulatory developments and expert knowledge of financial services legislation;
Proven track record in Governance and Compliance, with a minimum of 12 year's experience, preferably within a highly regulated environment;
Resilient, able to challenge and influence senior leaders whilst remaining commercially focused;
Proven leadership skills;
Willingness to travel when required.
---
Deel deze vacature met jouw netwerk
---
Contact
Deze vacature is zeer recent ingevuld. Reageren is niet meer mogelijk. Voor meer informatie verzoeken wij u contact op te nemen met de onderstaande consultant.