Deze financiële vacature is onlangs door Bridgewell ingevuld.
Bekijk hier een overzicht van onze actuele financiële vacatures.
Financial Analyst
| | |
| --- | --- |
| Referentie | CHH11005 |
| Organisatie | Aegon Group |
| Locatie | Den Haag |
| Salaris / Tarief | Euro 50.000 - 65.000 |
---
Organisatie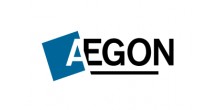 The department Financial Reporting & Analysis (FR&A) is part of Group Finance. The primary objective of Group Finance is to provide the Executive Board, Management Board and Supervisory Board with meaningful financial and non-financial information (e.g. capital, income, balance sheet, sales etc.) to support the board's decision making process. To help achieve this objective, the FR&A department provides analysis on key financial metrics, analysis of (consolidated) sales information on a monthly basis, analysis on financial information based on International Financial Reporting Standards (IFRS) on a quarterly basis and sets accounting policies for the Group based on IFRS. It also manages the annual Budget and Medium-Term Planning (Budget MTP) process and contributes analysis to the periodic external financial reports (e.g. condensed consolidated interim financial statements, annual report, annual report on Form 20-F). FR&A also supports other Corporate Center departments with providing financial information (e.g. Treasury, M&A, Business Control etc.).
Functie
Position in the organization
The Financial Analyst role sits within FR&A. The job holder reports to the Financial controller - team lead who reports to the head of FR&A. The head of FR&A reports to the Corporate Controller.

Purpose of the job
The Financial Analyst is involved in the analysis of the key performance indicators and financial results of Aegon N.V. and its business units, provides policies and guidelines to reporting units and analyses consolidated financial reporting to the Executive Board, Management Board and Supervisory Board, in order to provide meaningful, high-quality management information for management decision making.

Results
1. Analysis and reporting
Interpret and analyze reporting unit financial reports and challenge local controllers, in cooperation with other Corporate Center departments (e.g. Group Tax, Group Actuary, Group Risk and Business Control), in order to provide meaningful management information through explaining earnings drivers, identifying trends versus one-offs and explaining other key performance indicators

Through sound financial knowledge and analytical skills able to quickly reduce complex financial issues to the essence of the issue and explain these issues in understandable terms to management and other colleagues.

Ability to convince others based on facts and arguments.

Participate in deep-dives to gain in-depth understanding of specific financial and business issues or M&A activity and provide advice to management on these issues.

2. Policies and guidelines
Assist with pilots and tests of new policies and guidelines in reporting units; introduction of new KPIs.

3. Local support
In close cooperation with financial controller, provide support to local finance departments in analyzing and reporting about their local business unit and ensure a smooth financial reporting process

Actively build and maintain strong relationships with local business control teams.
Profiel
Know-How
Seasoned professional with strong and proven analytical skills; CFA qualification or equivalent
Academic and proactive working and thinking level with at least 6 - 8 years of relevant working experience in assessing and analysing financial and business performance in an international, multinational environment
Experience in the insurance industry is desired
Reasonable understanding of application of IFRS accounting principles
Experience with business writing / management reporting
Good communication skills: providing information, listening, and most importantly, convincing
Team player with a hands on mentality and result oriented
Strong written and spoken English language skills

Leader qualities
Eliminates Complexity - Integrates information from multiple sources to analyze the long-term impact of actions and acts upon this with clear decisions.
Engaging communicator - takes accountability for not only individual goals but for team goals as well. Consults others and makes them aware of information that may be useful to them.
Personal Accountability - Knows when to hold self and when to hold others accountable for success; takes ownership for actions and recognizes own weaknesses and admits mistakes.
Customer focus - Makes time to interact with customers and understand the customer's perspective in creating balanced solutions.
Establishes Valuable Partnerships - Works with internal and external customers leading by example to create mutual success.
Exemplifies Sound Judgment - Uses a solution-focused approach and balances risks/rewards to maximize the value of decisions.
---
Contact
Deze vacature is zeer recent ingevuld. Reageren is niet meer mogelijk.