Deze interim vacature is onlangs door Bridgewell ingevuld.
Bekijk hier een overzicht van onze actuele interim vacatures.
Financial Controller a.i.
| | |
| --- | --- |
| Referentie | SOO11510 |
| Organisatie | Vertrouwelijk |
| Locatie | Omgeving Leiden |
| Duur | Minimaal 6 maanden |
| Salaris / Tarief | Euro 70-80 per uur |
---
Organisatie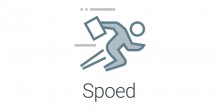 Brede controlling rol binnen multiculturele multinational.
Functie
Support securing the fiscal year and periods closing processes;
Support maintenance of the accounting system and financial applications maintenance;
Support internal and external reviews / audits;
Cooperate with Group Accounting & Reporting functions to secure sufficient analysis and alignment in Financial Policies;
Contribute to (finance) Projects within the Group and support on global level;
Secure that proper information/documents are maintained for historical purposes in accordance with company's/local legal retention policies;
Build relations and create alignment with the other group & matrix departments to support overall department goals and objectives;
Support in the management fee processing;
Support in the financial reporting of the service departments;
Support the professional competence development on Financial Controlling.
Profiel
8-10 years of increasingly responsible accounting and/or auditing experience in similar or larger organisation;
Knowledge of Generally Accepted Accounting Principles (GAAP), internal controls, financial reporting and tax laws and regulations;
Experience in use of automated accounting and other financial and reporting systems;
Proficient in MS Office skills;
Experience in multicultural and multinational organisation;
Knowledge of International Financial Reporting Standards (IFRS);
Knowledge of International accounting standards (Dutch-GAAP is a plus);
Proven experience of leading in a changing environment;
Ability to take responsibility and be proactive;
Communicate clearly and confidently in English and Dutch.
---
Deel deze vacature met jouw netwerk
---
Contact
Deze vacature is zeer recent ingevuld. Reageren is niet meer mogelijk. Voor meer informatie verzoeken wij u contact op te nemen met de onderstaande consultant.