Deze financiële vacature is onlangs door Bridgewell ingevuld.
Bekijk hier een overzicht van onze actuele financiële vacatures.
Business Development Manager
| | |
| --- | --- |
| Referentie | DAB11716 |
| Organisatie | Confidential |
| Locatie | Randstad |
| Salaris / Tarief | Euro 70.000 - 90.000 + 30% Bonus + Car |
---
Organisatie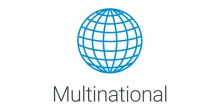 Our client is one of the world's leading companies offering various financial solutions for both the consumer market as well as supporting the growth of business.
Functie
Our client is in a very exciting stage of their growth path into the Benelux and other parts of Western Europe. The foundation is solid and ready for the next step. In this role you will directly contribute to the Group Business Development team's performance and will be responsible for helping the team achieve its financial goals. You will grow and nourish the existing network and localize new opportunities to make the business even stronger.
When identifying new opportunities through business relations, you will offer tailor made solutions to the end customers of these parties as well. Therefore, you understand both the B2B- and the B2C marketplace.
You are much more than a sales rep. With your in-depth knowledge of local markets you contribute to overall strategy and planning, business development and various other areas.
Some of your key accountabilities are:
Identify new and develop existing relationships in the Benelux and Western Europe. Add value by providing innovative financial solutions to entities within the group and their customer base;
Work closely with the Group Director on drafting strategy documents in which the future orientation of the divisions are outlined;
Establish partnerships outside of the current group together with local sales teams;
Prepare yourself to be the business leader of tomorrow.
Profiel
You are a very driven and on par with the ambition of our client. Yet you remain humble, integer and polite. You drive excellent stakeholder management and are able to adjust to different cultures. Roughly, you recognize yourself in the following profile:
Degree in Businesss Studies, Economics or Finance;
A minimum of 5 years' experience of working in a corporate sales environment within finance industry, having worked with customers from various nationalities;
Strong understanding of vendor finance programs and 3rd party risk sharing structures;
Demonstrable commercial awareness;
Excellent written and verbal skills, English and Dutch are must haves, French or any Nordic language would be a nice to have;
Advanced Excel skills to be able to produce detailed reports in a format that is easy to understand.
---
Deel deze vacature met jouw netwerk
---
Contact
Deze vacature is zeer recent ingevuld. Reageren is niet meer mogelijk. Voor meer informatie verzoeken wij u contact op te nemen met de onderstaande consultant.