Deze financiële vacature is onlangs door Bridgewell ingevuld.
Bekijk hier een overzicht van onze actuele financiële vacatures.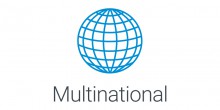 Account Manager
Referentie: DAB11742Locatie: Randstad
---
Organisatie
Our client is one of the world's leading companies offering financial solutions where they can provide innovative solutions which require a high service level and a commitment to customer care.
Functie
In this role, you will develop excellent stakeholder relationships, both externally and internally. Some of your main result areas will be:
Manage (prospect or existing) vendor relationships and develop incremental business opportunities in line with objectives set by senior management from time to time;
Achieve agreed sales targets in terms of volume, margin and sundry income;
Visit vendors, dealers and end customers fitting within the strategy, to review performance, build business plans, establish and resolve issues and put in place improvement plans;
Build and submit credit applications for (large value) proposals;
Act as the initial point of contact for named vendors, dealers and end customers when dealing with queries, pricing and proposals.
Profiel
Postsecondary education in Business or equivalent experience;
Track record in sales and familiar with Vendor Finance;
Proven sales, negotiation, presentation and interpersonal skills;
Detailed understanding of financial products including Operating lease, Hire Purchase and Financial lease;
A 'need to win' attitude and the ability to persevere to see the process through to completion;
Solid team player;
Selfmotivated, capable of working independently in a fast-paced environment.
Contact
Deze vacature is zeer recent ingevuld. Reageren is niet meer mogelijk. Voor meer informatie verzoeken wij u contact op te nemen met de onderstaande consultant.