This finance vacancy is already filled by Bridgewell.
Click here here for our actual finance vacancies.
Senior Internal Auditor
| | |
| --- | --- |
| Reference | PVV11107 |
| Organisation | Ymere |
| Location | Amsterdam |
| Salary / Rate | Euro 75.000 - 85.000 |
---
Organisation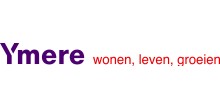 Ymere is een daadkrachtige en innovatieve woningcorporatie, actief in de Noordelijke randstad. Ze beheren hier ruim 85.000 woningen, winkels en bedrijfsruimten en ontwikkelen daarnaast nieuwe huur- en koopwoningen en maatschappelijk vastgoed. Ymere werkt als een maatschappelijk ondernemer aan wijken met perspectief waar bewoners willen wonen, leven en groeien. Het geld dat Ymere met renderende activiteiten verdienen, herinvesteert Ymere in de volkshuisvesting en maatschappelijke projecten.
Assignment
Zelfstandig inrichten, opzetten en uitvoeren van het internal audit programma van Ymere;
Verantwoordelijk voor de realisatie van dit auditprogramma, de rapportage en de opvolging van uitstaande activiteiten;
Audits verzorgen op het gebied van (operationele) processen en het geven van adviezen over procesverbeteringen hierin;
Rapporteren over de opvolging die de organisatie heeft gegeven aan de adviezen;
Bepalen van de scope van de werkzaamheden op basis van risico evaluaties en het audit programma dat u jaarlijks in overleg met de directieraad opstelt;
U verzorgt zelfstandig en houdt de supervisie op auditprojecten, vanuit uw expert rol;
Onafhankelijke en objectieve informatie verschaffen aan de Directieraad en Raad van Commissarissen over de effectiviteit van het internal control framework en risicomanagement in samenspraak met de Risk Officer.
Profile
Universitair werk- en denkniveau en gedegen vakinhoudelijke kennis op het gebied van audits. Voorkeur voor RA of RO;
Minimaal 10 jaar ervaring binnen het werkveld van (operational) internal audits;
Onafhankelijk, ondernemend en stevige persoonlijkheid;
Kan communiceren en functioneren op Directie niveau;
Werkt zelfstandig, onafhankelijk en autonoom;
Analytisch sterk en goed gevoel voor risico's;
Betrokken en nieuwsgierige persoonlijkheid;
In staat verbinding te maken en u weet mensen te overtuigen;
Communicatief sterk op alle niveaus van de organisatie.
---
Contact
This vacancy is already filled by Bridgewell. It is not possible to respond anymore. If you would like to receive additional information or have any questions, please contact the consultant mentioned below.