This finance vacancy is already filled by Bridgewell.
Click here here for our actual finance vacancies.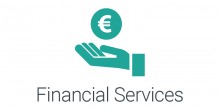 Regulatory Specialist
Reference: DAB11731Location: Amsterdam area
---
Organisation
Our client is a major player in the Dutch financial services industry.
Assignment
Be a first point of contact for external regulators, attend knowledge sessions;
Keep track of (internal) developments, stay in touch with the business, Risk Management and other relevant stakeholders;
Define characteristics for specific products and work closely together with Data Governance;
Provide strategic advice on the implementation of prudential regulation in Risk Management;
Present your advice in a decisive and convincing way.
Profile
Several years of working experience in a relevant role;
You have a relevant University degree;
You show an interest for the Financial Services industry and its challenges;
You aim to be up to date on changing regulation at all times;
You are able to form your own opinion on complex matters and are not afraid to share this;
You are a strong and enthusiastic team player.
Contact
This vacancy is already filled by Bridgewell. It is not possible to respond anymore. If you would like to receive additional information or have any questions, please contact the consultant mentioned below.