This finance vacancy is already filled by Bridgewell.
Click here here for our actual finance vacancies.
Junior Financal Controller
| | |
| --- | --- |
| Reference | SOO11343 |
| Organisation | Vertrouwelijk |
| Location | Utrecht |
| Salary / Rate | Euro 50.000 - 55.000 |
---
Organisation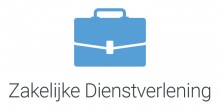 Succesvolle en groeiende onderneming.
Assignment
Jouw verantwoordelijkheden:
Verwerken van boekhoudkundige mutaties, beheer van subadministraties;
Verwerken van intercompany transacties;
Beheer van de financiële planning en controle op basis van het jaarplan;
Zelfstandig verzorgen en beheren van de maandafsluiting van jouw vestiging;
Opstellen kwalitatieve onderbouwing van de administratie;
Opmaken van balansdossiers en verloopstaten;
Uitvoeren van facturering naar klanten;
Bijdrage leveren aan periodieke rapportages;
BTW aangiftes;
Regelmatige afstemming met het team, je rapporteert aan de corporate controller;
Administratieve afhandeling van contracten;
Toezien op juiste administratieve verwerkingen in het administratieve pakket;
Ondersteuning aan projectmanagers;
Profile
Je beschikt over een afgeronde relevante HBO opleiding;
Minimaal 3 jaar ervaring in een vergelijkbare functie binnen een projectgestuurde organisatie;
Je hebt ervaring met intercompany boekingen;
Je bent analytisch sterk en in staat snel verbanden te zien;
Communicatief ben je zeer vaardig;
Je bent hands on, integer, energiek, pragmatisch en accuraat.
---
Contact
This vacancy is already filled by Bridgewell. It is not possible to respond anymore. If you would like to receive additional information or have any questions, please contact the consultant mentioned below.