Junior Financal Controller
| | |
| --- | --- |
| Reference | SOO11343 |
| Organisation | Vertrouwelijk |
| Location | Utrecht |
| Salary / Rate | Euro 50.000 - 55.000 |
---
Organisation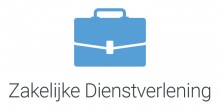 Succesvolle en groeiende onderneming.
Assignment
Jouw verantwoordelijkheden:
Verwerken van boekhoudkundige mutaties, beheer van subadministraties;
Verwerken van intercompany transacties;
Beheer van de financiële planning en controle op basis van het jaarplan;
Zelfstandig verzorgen en beheren van de maandafsluiting van jouw vestiging;
Opstellen kwalitatieve onderbouwing van de administratie;
Opmaken van balansdossiers en verloopstaten;
Uitvoeren van facturering naar klanten;
Bijdrage leveren aan periodieke rapportages;
BTW aangiftes;
Regelmatige afstemming met het team, je rapporteert aan de corporate controller;
Administratieve afhandeling van contracten;
Toezien op juiste administratieve verwerkingen in het administratieve pakket;
Ondersteuning aan projectmanagers;
Profile
Je beschikt over een afgeronde relevante HBO opleiding;
Minimaal 3 jaar ervaring in een vergelijkbare functie binnen een projectgestuurde organisatie;
Je hebt ervaring met intercompany boekingen;
Je bent analytisch sterk en in staat snel verbanden te zien;
Communicatief ben je zeer vaardig;
Je bent hands on, integer, energiek, pragmatisch en accuraat.
---
Contact
If you are interested in this vacancy, we kindly request you to send your application through "Apply". Please add the following reference number to your application: SOO11343. If you would like to receive additional information or have any questions, please contact the consultant mentioned below.