This finance vacancy is already filled by Bridgewell.
Click here here for our actual finance vacancies.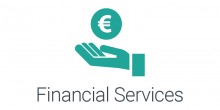 Internal Account Manager
Reference: DAB11706Location: Amsterdam
---
Organisation
Our client is one of the world's leading companies offering financial solutions for both the consumer market as well as supporting the growth of business.
Assignment
In this role you will keep contact with many different stakeholders whom all require your input to stay in touch with what's happening in the business. Some of your key deliverables are:
Providing sales support to the European Sales Managers including support of relationships managed by field based Account Managers;
Manage and further develop relationships with vendors, clients and dealerships;
Help to increase conversion rates for all accounts;
Attend external customer meetings.
Profile
Confident, ambitious and stand out character with the ability to build strong relationships;
Organized selfstarter with proven sales mentality;
Passionate about Customer Service, driven to deliver the best possible quality;
Positive influence on colleagues in a productive way;
Ability to work well under pressure;
Adaptive, thrives in fast pace surroundings.
Contact
This vacancy is already filled by Bridgewell. It is not possible to respond anymore. If you would like to receive additional information or have any questions, please contact the consultant mentioned below.