This finance vacancy is already filled by Bridgewell.
Click here here for our actual finance vacancies.
Group Manager Risk & Internal Control
| | |
| --- | --- |
| Reference | MHS11330 |
| Organisation | Stage Entertainment |
| Location | Amsterdam |
| Salary / Rate | Competitive remuneration package |
---
Organisation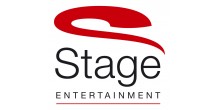 Founded in 1998 by Dutch television and theatre entrepreneur Joop van den Ende, Stage Entertainment is one of the world's largest theatre producers and owners. The company has earned a reputation as a first-class theatrical production company focusing on Europe.

In September 2015, CVC Capital Partners acquired a 60% stake in the company, with Joop van den Ende retaining 40% With offices in the Netherlands, Germany, the United Kingdom, Spain, Russia, France, Italy, the group produces some of the best-known titles in musical theatre. The company stages licensed productions from its world-renowned partners as well as new, original productions created entirely in-house. With 6.9m visitors, in 6,895 performances across 32 shows in 20 prime theatres, in 11 cities and in 6 countries Stage Entertainment is the market leading theatrical production company in Continental Europe.

Stage Entertainment employs more than 3,000 people worldwide in offices and theatres in 6 countries. The company headquarter is located in Amsterdam, The Netherlands.

Assignment
Identifying the key internal and external risks that Stage Entertainment is facing which may affect the achievement of the strategic, operational and financial objectives of the company
Set-up of overall Risk Management Roadmap, identifying key risks
Defining and implementing the necessary key controls to effectively counter or mitigate the identified risks
Lead the implementation of the key controls across the Group to establish "One Company"
Check and test effectiveness of identified key controls. Assess compliance within countries with central risk management policies and risk appetite
Set-up annual risk based internal audit plan
Coordinate internal audit activities which are outsourced to external parties for specific expertise
Involve entities and make them co-responsible in the development and set-up of the risk management & internal control framework
Improve risk awareness at all levels within the group
Roll-out and cascading of Risk Management Roadmap and Key Controls to each of the countries
Profile
Proven track record of at least 10 years in leading risk management or internal audit
Masters' degree in Accountancy, Business Administration, Organisation Science, ideally with a post-Master RA, RC, RE or RO
Self-starter with strong communication and interpersonal skills
Authentic and interested colleague
Ambitious and eager to learn
Strong project management skills
Experience working in an international environment
Willingness to travel internationally
Previous experience in the entertainment industry is a plus
Impact and Influence
---
Contact
This vacancy is already filled by Bridgewell. It is not possible to respond anymore. If you would like to receive additional information or have any questions, please contact the consultant mentioned below.