This finance vacancy is already filled by Bridgewell.
Click here here for our actual finance vacancies.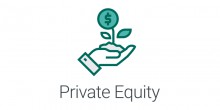 Group Controller
Reference: PVV11728Location: Zuid Nederland
---
Organisation
Our client is a fast growing production company.
Assignment
The Group Controller is responsible for providing strategic financial leadership, professionalism and coordination to secure sustainable growth of market share and profitability for the Company's, while further improving the internal financial processes and controls and maintaining a sound financial basis (balance sheet, P&L, cash).
Provide the monthly financial reporting; secure and provide adequate and well-prepared information for consolidation of results at the Company level;
Support the CFO with M&A activities and specifically with the post-acquisition integration;
Managing both the Business Control team and the Financial Control team.
Profile
Academic or Higher Education level Economics, Business Administration, Accountancy, preferably with a RC degree;
Minimum of 8 years of successful financial management experience, preferably with around 4 years in a similar position;
Strong experience within a production environment and with plant control;
Good experience with Mergers & Acquisitions, specifically with the post-merger integration;
Experience in leading and managing a quality financial organization in terms of process integrity, efficiency improvement, personnel motivation and process optimisation;
Excellent knowledge of the Dutch and English language is a must;
The candidate must be a team player and has good communication and leadership skills;
Proactive and be able to make well-balanced and well-informed decisions.
Contact
This vacancy is already filled by Bridgewell. It is not possible to respond anymore. If you would like to receive additional information or have any questions, please contact the consultant mentioned below.