This finance vacancy is already filled by Bridgewell.
Click here here for our actual finance vacancies.
Financial Controller
| | |
| --- | --- |
| Reference | ROR11325 |
| Organisation | Confidentieel |
| Location | Eindhoven |
| Salary / Rate | Max Euro 60.000 all-in |
---
Organisation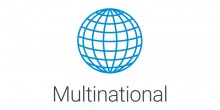 Groeiend internationaal Accountantskantoor met 28 vestigingen in Nederland. Standplaats Eindhoven.
Assignment
Verzorgen van periodieke en incidentele financiële managementrapportages;
Uitvoeren van (maandelijkse) cijferanalyses;
Optimaliseren van financiële processen;
Voorbereiden en bewaken van budgetten en begrotingen;
Opstellen van enkelvoudige en geconsolideerde jaarrekeningen;
Opstellen van liquiditeitsprognoses en bewaken liquiditeitsposities;
Voorbereiden en uitwerken van financiële vraagstukken t.b.v. de Raad van Bestuur;
Signaleren van risico's en optimaliseren van interne beheersingsmaatregelen;
Uitvoeren van controles ter bevordering van de kwaliteit van de managementinformatie;
Contacten onderhouden met externe accountant, Belastingdienst en banken;
Initiëren van en actief deelnemen aan projecten binnen de afdeling/organisatie.
Profile
Afgeronde WO-opleiding richting accountancy/bedrijfseconomie;
Minimaal 3 jaar relevante werkervaring;
Sterk analytisch vermogen en cijfermatig inzicht;
Uitgebreide kennis van geldende wet- en regelgeving op het gebied van externe verslaggeving (BW2 Titel 9, RJ) en belastingen;
Automatiseringsvaardigheden en affiniteit met IT;
Uitstekende sociale en communicatieve vaardigheden;
Zowel zelfstandig als in teamverband kunnen werken;
Integer, kwaliteitsgericht, accuraat, flexibel en een hands-on mentaliteit.
---
Contact
This vacancy is already filled by Bridgewell. It is not possible to respond anymore. If you would like to receive additional information or have any questions, please contact the consultant mentioned below.