This finance vacancy is already filled by Bridgewell.
Click here here for our actual finance vacancies.
Finance Manager
| | |
| --- | --- |
| Reference | MHS11139 |
| Organisation | Bavaria |
| Location | Brabant |
| Salary / Rate | Marktconforme beloning |
---
Organisation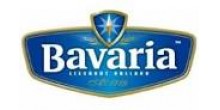 Bierbrouwer Bavaria is één van de oudste familiebedrijven in Nederland. In totaal werken er ongeveer 1000 mensen voor Bavaria, in binnen- en buitenland. Onder leiding van de familie Swinkels wordt in de brouwerij van Bavaria in het Zuiden van Nederland al zeven generaties bier gebrouwen volgens een uniek familierecept.
Assignment
Aansturen van het Finance team;
Je bent een volwaardig business partner voor het management en verantwoordelijk voor business scenario's en het doorrekenen van business cases;
Zorgdragen voor maandafsluitingen en de analyses hierop;
Optimaliseren van de processen en procedures van de afdeling;
Sturen op commercie, risico en efficiency;
Implementeren en beheren van management control structuur en proces (strategie, LT-planning, budgettering, uitvoering, rapportering, analyse, evaluatie en bijsturing);
Uitvoeren van de controlling alsmede het maken van analyses van afwijkingen tussen actuals en budgetten en indien vereist nemen van vereiste acties;
Signaleringsfunctie en adviesfunctie richting het management en de business;
Je wordt betrokken bij risk management en diverse strategische en ad hoc projecten.
Profile
Voor de positie van Finance Manager wordt er gezocht naar een ervaren Financial met minimaal 8 jaar relevante werkervaring. Het is een pre indien je deze ervaring hebt opgedaan binnen een relevante branche zoals Consumer Durables, FMCG of Retail;
Daarnaast heb je minimaal een afgeronde Masters en wordt het gezien als een pre indien je ook een vervolgstudie of Post Master hebt afgerond;
Gedegen business control ervaring en bewezen succesvol;
Sterke business sense en in staat op Management niveau te acteren;
Je bent in staat verbindingen te leggen en relaties te bouwen;
Vloeiend in Nederlands en Engels (in woord en geschrift) is een vereiste.
Je bent in staat de diepte in te gaan maar ook het overzicht te behouden.
---
Contact
This vacancy is already filled by Bridgewell. It is not possible to respond anymore. If you would like to receive additional information or have any questions, please contact the consultant mentioned below.