This finance vacancy is already filled by Bridgewell.
Click here here for our actual finance vacancies.
CFO
| | |
| --- | --- |
| Reference | MHS11298 |
| Organisation | Confidentieel |
| Location | Gelderland |
| Salary / Rate | Marktconform + participatie |
---
Organisation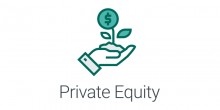 Dienstverlenende organisatie, eigendom van private equity.
Assignment
In een persoonlijk gesprek geven wij graag een uitgebreide toelichting op de organisatie, de inhoud van de positie en de ambities.
Profile
Voor deze positie komen wij graag in contact met CFO's met bewezen succces binnen een PE omgeving, internationale ervaring, ondernemerschap, M&A ervaring, een academische graad, mogelijk aangevuld met een RA, RC of RO titel.
---
Contact
This vacancy is already filled by Bridgewell. It is not possible to respond anymore. If you would like to receive additional information or have any questions, please contact the consultant mentioned below.